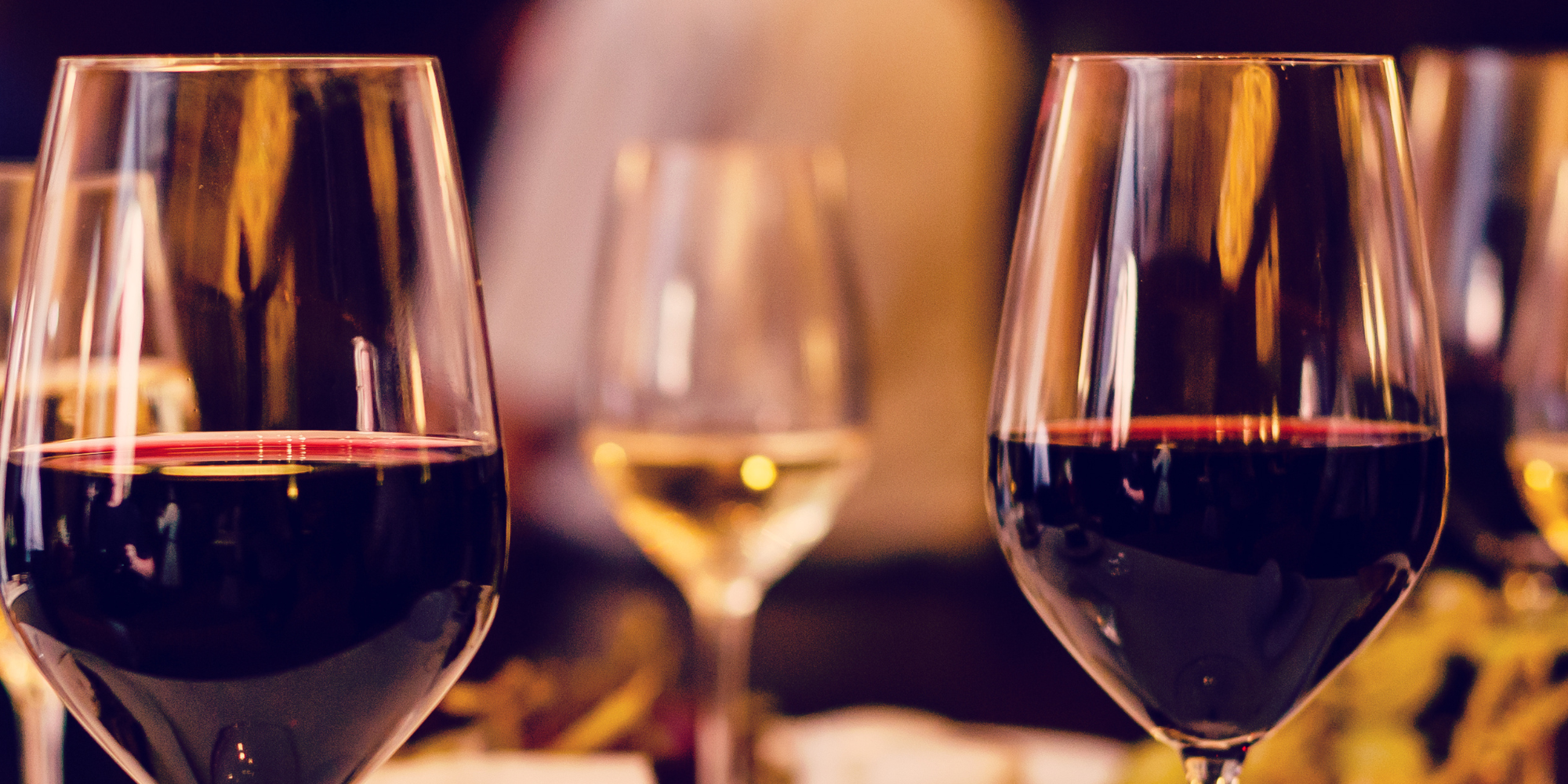 Check Out Our Extensive Collection of Beer and Wine
Whether you prefer the sophisticated option of wine or a casual beer, we've got you covered. Hangar One Steak House has an excellent choice of wine and beer to offer. You will be glad to know that we have daily food and drink specials. We can also recommend the perfect beverage to go with your food.
Visit
us today to dine at one of the top steak houses in town!
Wine
Blushes & Whites
Kim Crawford Rose - GL $12.00 / BTL $46.00
Hawk's Bay, New Zealand
Strawberry - Balanced Acidity - Lemongrass
Noble Vines '446' Chardonnay - GL $9.00 / BTL $34.00
Monterey, California
Apple Blossom - Nutmeg - Creme Brulee
Castello Del Poggio Mascato - GL $8.00 / BTL $30.00
Piedmont, Italy
Exotic Fruits - Peach - Citrus
Kendall Jackson Vintner's Reserve Chardonnay - GL $11.00 / BTL $42.00
California
Pineapple - French Vanilla - Toasty Oak
Relax Riesling - GL $9.00 / BTL $34.00
Mosel, Germany
Lime - Soft Peach - Vibrant
Zonin Prosecco 187ml - BTL $8.00
Veneto, Italy
Peach - Green Apple - Mineral
Kris Pinot Grigio - GL $9.00 - BTL $34.00
Friuli - Venezia Guilia, Italy
Crisp Pear - Anise - Honey
House Wine - BTL $7.00
Mondavi Woodbridge
White Zinfandel
Chardonnay
Merlot
Cabernet Sauvignon
Clifford Bay Sauvignon Blanc - GL $9.00 / BTL $34.00
Marlborough, New Zealand
Kaffir Lime - Gooseberry - Stone Fruit
Roth Estate Sauvignon Blanc
Sonoma County, California
Crisp - Honeysuckle - Fresh Grapefruit
Mark West Pinot Noir - GL $9.00 / BTL $34.00
California
Cinnamon - Tart Plum - Clove Spice
Two Daughters Red blend - GL $10.00 / BTL $38.00
Kansas
Tart Plum - Tea Spice - Earthy
Firesteed Pinot Noir - GL $11.00 / BTL $42.00
Willamette Valley, Oregon
Pomegranate - Cocoa - Medium Tannins
Josh Cellars Cabernet Sauvignon - GL $10.00 / BTL $38.00
California
Pomegranate - Cocoa - Medium Tannins
Bianchi Elsa Malbec - GL $9.00 / BTL $34.00
Mendoza, Argentina
Black Cherry - Vanilla - Orange Peel
J Lohr '7 oaks' Cabernet Sauvignon - GL $12.00 / BTL $46.00
Paso Robles, California
Black Currant - Baking Spice - Violet
Artezin Zinfandel - GL $12.00 / BTL $46.00
Mendocino, California
Toasted Baguette - Jammy Fruit - Licorice
Versato Cabernet Sauvignon - GL $12.00 / BTL $46.00
Kansas
Smooth - Dark Fruit - White Pepper
Menage A Trois 'Lavish' Merlot - GL $9.00 / BTL $34.00
California
Red Plum - Fig - Subtle Sage
Franciscan Cabernet Sauvignon - GL $14.00 / BTL $50.00
Napa Valley, California
Sweet Oak - Black Cherry - Firm Texture
Luna Dr Luna Red Blend - GL $12.00 / BTL $46.00
Veneto, Italy
Blackberry - Plum - Bold
HANGER ONE CABERNET SAUVIGNON - GL $9.00 / BTL $34.00
Everyday Exclusive
M&R Asti Spumante - BTL $36.00
Piedmont, Italy
Justin 'Isosceles' Red Blend - BTL $150.00
Paso Robles, California
Schramsberg Blanc de Blancs - BTL $85.00
North Coast, California
Phelps 'Insignia' Red Blend - BTL $295.00
Napa Valley, California
Moet & Chandon 'Imperial' - BTL $140.00
Champagne, France
Rombauer - BTL $72.00
California
Moet & Chandon 'Imperial' - BTL $140.00
Champagne, France
Frog's Leap Merlot - BTL $80.00
Rutherford-Napo Valley, California
Don Perignon - BTL $235.00
Champagne, France
Duckhorn Merlot - BTL $98.00
Napa Valley, California
Monchof 'Slate' Spatlese Riesling - BTL $49.00
Mosel, Germany
Simi Cabernet Sauvignon - BTL $52.00
Sonoma County, California
Santa Margherita Pinot Grigio - BTL $57.00
Trentino-Alto Adige, Italy
Hess 'Allomi' Cabernet Sauvignon - BTL $59.00
Napa Valley, California
Cloudy Bay Sauvignon Blanc - BTL $68.00
Marlborough, New Zealand
Jordan Cabernet Sauvignon - BTL $93.00
Alexander Valley-Sonoma County, California
La Crema Chardonnay - BTL $49.00
Sonoma Coast, California
Stags Leap 'Artemis' Cabernet Sauvignon - BTL $98.00
Napa Valley, California
Cakebread Chardonnay - BTL $90.00
Napa Valley, California
Mount Veeder Reserve Cabernet Sauvignon - BTL $129.00
Napa Valley, California
Blindfold White Blend - BTL $62.00
California
Duckhorn Cabernet Sauvignon - BTL $135.00
Napa Valley, California
Landmark 'Overlook' Pinot Noir - BTL $59.00
California
Silver Oak Cabernet Sauvignon - BTL $142.00
Alexander Valley, California
Goldeneye Pinot Noir - BTL $105.00
Anderson Valley-Mendocino, California
Cakebread Cabernet Sauvignon - BTL $160.00
Napa Valley, California
Chappellet Mountain Cuvee Red Blend - BTL $66.00
Pritchard Hill-Napa Valley, California
Caymus Cabernet Sauvignon (1L Format) - BTL $175.00
Napa Valley, California
Mullan Road by Cakebread Red Blend - BTL $83.00
Columbia Valley, Washington
Masi Amarone Costasera - BTL $112.00
Veneto, Italy
The Prisoner Red Blend - BTL $95.00
Napa Valley, California
Chateau de Vaudieu Rouge 2015 - BTL $99.00
Chateauneuf-Du-Pape, Rhone, France